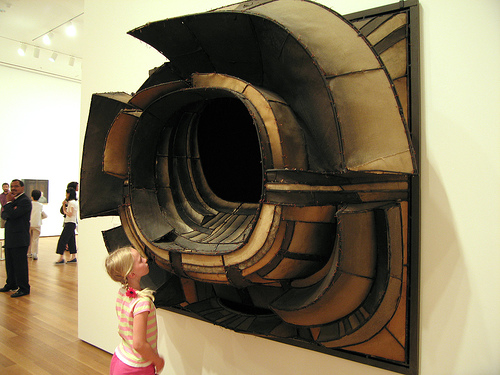 UPDATE: I'm ready to reveal the set model for the upcoming Sacred Fools production of Neverwhere! Click here to see the post revealing the set model.

This past week marked the start of my working in earnest on an upcoming project: the scenic design for the Sacred Fools Theater production of Robert Kauzlaric's masterful adaptation of Neil Gaiman's Neverwhere, directed by Scott Leggett.
It could seem like a daunting project: there are a couple dozen locations in the play; the set has to represent both the overworld and the underworld. And I have taken inspiration from an artist, Lee Bontecou, whose steel-and-canvas sculptures defy logic and challenge complacency. I can only hope to come close to replicating her art on such a large scale, but I will do my best. My enthusiasm for both Lee and Neil's creations far outweighs any concerns I have about the challenges ahead.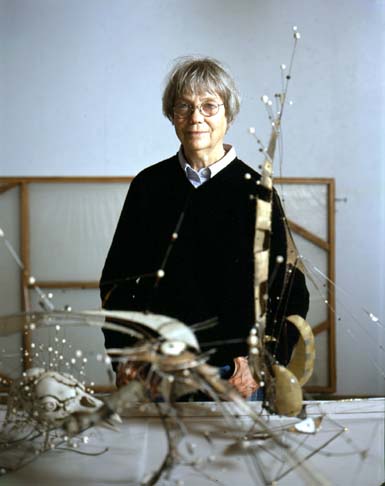 After reading the script a few times, and also getting inspiration from Neil's book and graphic novel, I set about sketching the set. I have included other inspiration, too: Jean-Pierre Jeunet and Marc Caro's work on The City of Lost Children inspires so much of my creative work, and I can't help but include their influence. Here's the trailer for that film:
I listened to a lot of Sigur Ros and Radiohead while sketching (when the set is complete, if you put your ear up to it and listen very, very closely, you may hear the strains of "Treefingers"). My first pass is a sublime monstrosity, both organic and mechanical, both refined and grotesque. In other words, better than I could have hoped!
Before I proceeded to the elevation and plan, I met with Mike Mahaffey, the Sacred Fools Master Carpenter/miracle worker, who had some smart insights and was able to translate what I want into feasible, realistic blocks of work. I've also met with Kyle Wilson, who will be Lead Welder on the project, whose expertise and enthusiasm will help overcome logistical hurdles.
The next step is refining the final set model and presenting it to Scott Leggett, the director. Pending his approval, it's full steam ahead as early as January or February of next year, for an April 5th opening. We'll need to prefabricate a great deal of the set in an adjacent space to the theater, but this is an advantage; we'll be able to test quite a few fabrication and assembly ideas and perfect them before we get into the space.
I'm excited for this project, grateful for the opportunity to work on such a high-profile project, and glad to have a forum to share the progress with you. You can also follow the progress of the set design through the BLCKSMTH Twitter feed, by following my Facebook page, and once the construction starts, I'll be posting pictures of the process on my Intragram feed (@BLCKSMTH). Also, there's some fantastic stuff on the Neverwhere Tumblr!
Continue to Part 2, going deeper into London Below!