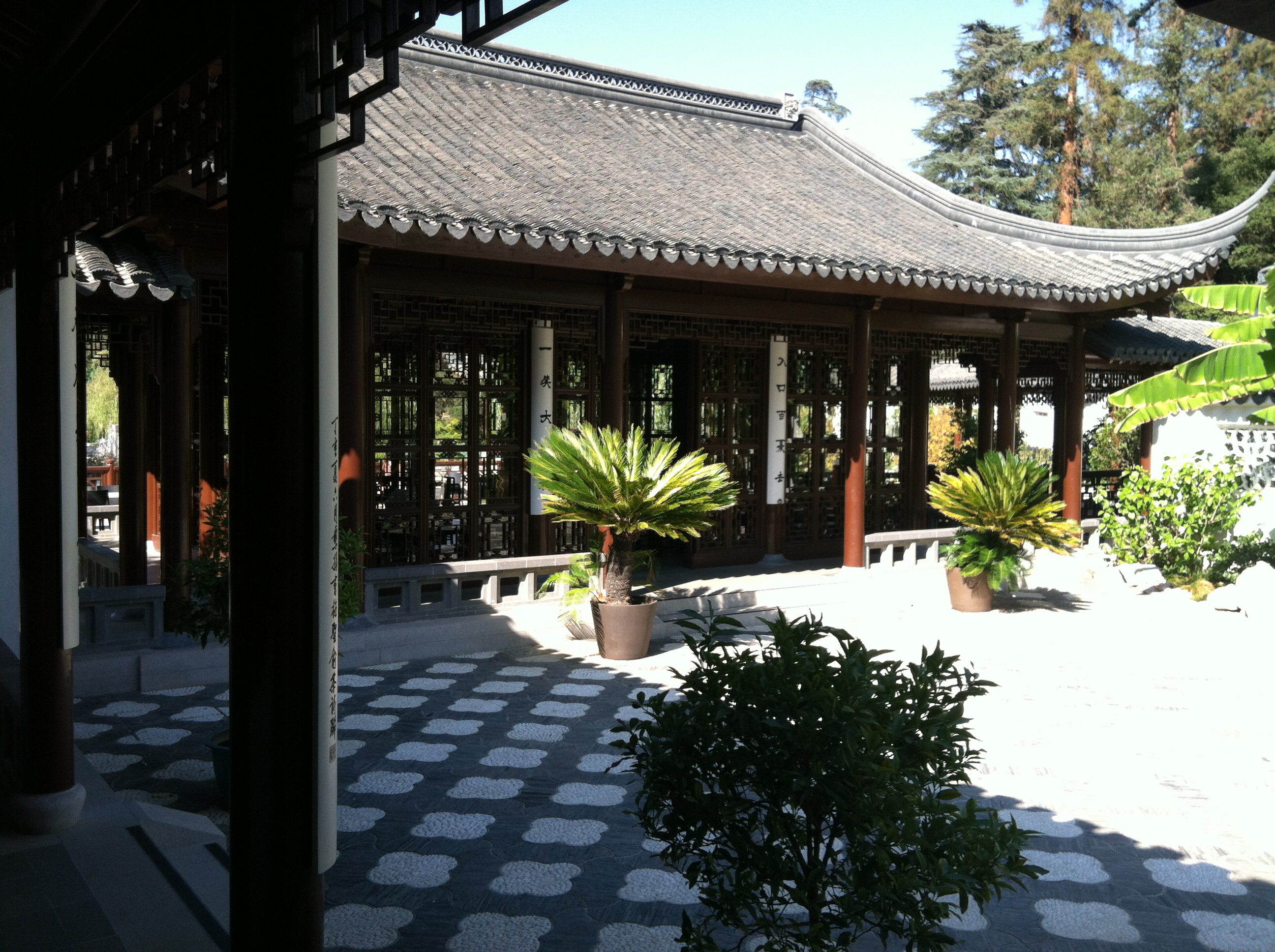 I've decided to make "4 Things…" a regular series! I'll publish it monthly, and eventually bi-monthly. Why? Well, no man is an island, and no one can be expected to create art in a vacuum: I need inspiration from other sources to keep me fresh, to keep my voice relevant. Here are a four things that stayed with me, long after I experienced them.
1) The Huntington Gardens are over 120 acres of carefully maintained collections of botanical curiosity, in San Marino, California. I've gone there a few times, and this time was ostensibly to see the recently restored and reopened Japanese Gardens, but I found the Chinese Garden, Liu Fang Yuan ("The Garden Of Flowing Fragrance"), really breathtaking. Check it out for both the botany and the architecture.
And then I found a giant baby.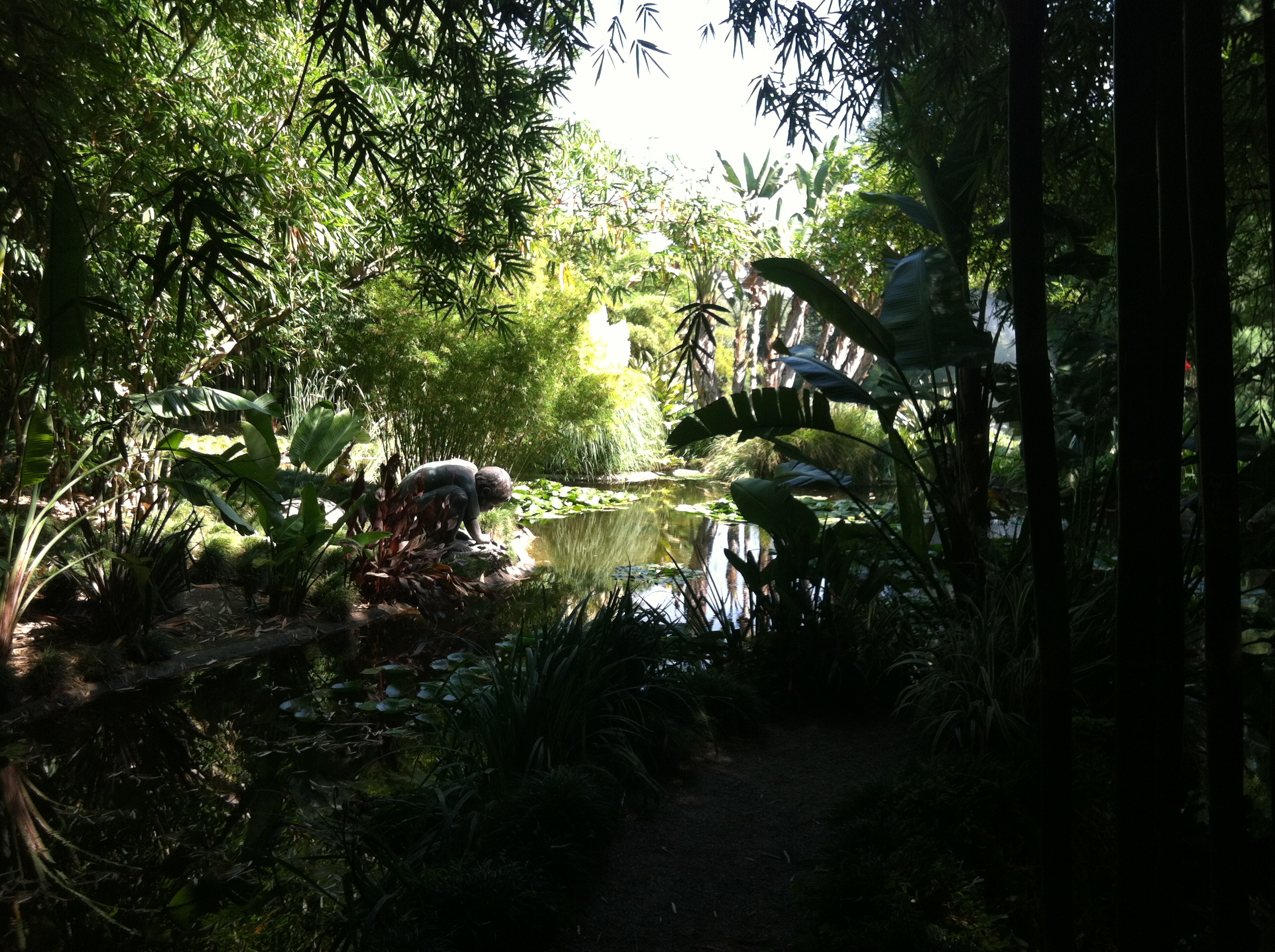 The lily pond is another great place to just sit and clear your mind, until you're startled by a giant toddler sculpture. I also learned that when trying to take pictures of Koi, they don't come when I make the same sound I use to call my cat.
2) Now this is pretty hot: In 2010, Gil Scott-Heron, a legendary poet and recording artist (probably best known for his composition "The Revolution Will Not Be Televised"), came back from 16 trouble-filled years to record again. The album, I'm New Here, was stark and simply produced. But a year later, producer Jamie Smith of the UK band The xx, got his hands on the material, and Scott-Heron's blessing to produce a remix album of 13 of the original album's 15 tracks, called We're New Here. The results are pretty amazing, take a listen to "NY Is Killing Me":
Scott-Heron was reportedly pleased with the results before his passing in May of 2011.
3) This next one was a blast: I knew what to expect from Chris Burden's Metropolis II, a room-sized kinetic sculpture composed of structures representing buildings, tracks, and seemingly hundreds of cars, endlessly recirculated through the sculpture's "roads". It starts on the half-hour, every other hour. What really pleased me was watching people's faces when it started up. Young, old, any gender, race, nationality…all were equally delighted when the sculpture's motors started up and the cars started whizzing around the tracks. See it soon, and don't forget to look at the faces.
4) Talk about something that stays with you: I saw Beasts Of The Southern Wild, directed by Benh Zeitlin. It's based on a one-act play called Juicy and Delicious by Lucy Alibar, one of the film's cowriters. Hushpuppy, an independent 6-year-old girl played by Quvenzhané Wallis, lives with her father in The Bathtub, a fictional island in the bayou community of Louisiana. I won't give away anything by going further, but it's so worth it to see in a theater while it's still playing. http://www.youtube.com/watch?v=LA6FFnjvvmg
And: from the homepage, look over to the right side of the screen. If you'd like to be notified by email when a new post is up, feel free to toss me your email address in that space over there. They aren't used for any creepy marketing purpose. Scout's honor.