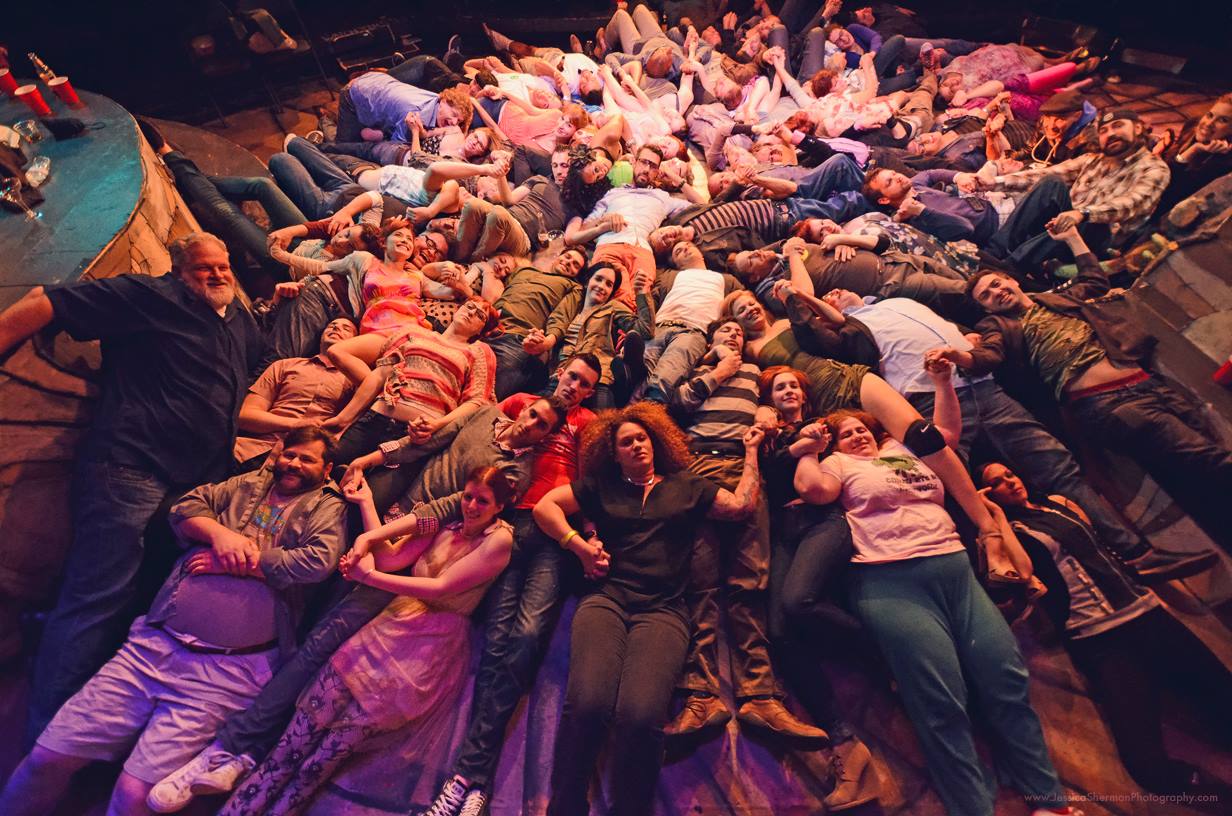 I studied theater in college, because of course I did. I mean, I didn't get this weird entirely on my own, right? Then I fell in love, moved away from Albuquerque to Chicago for a few years, fell out of love, and eventually found my way back to New Mexico. It was then that I really immersed myself in the theater scene there. I helped found a Shakespeare company, directed for the first time, and found a passion for theatrical production design.
I moved to Los Angeles in 2001, ostensibly to start an acting career, but also because all of my friends made a mass-exodus to the west coast. I quickly found myself discouraged by the constant rejection. This isn't making art, I argued in my own head, this is a business. There were so many other people who wanted it more than I did, and were far better at it than I was. I stepped away from pursuing acting, put my nose to the grindstone at my retail management job, and didn't look back.
Fast forward a few years. I felt stuck in my day job. I hadn't done anything creative or artistic in over a decade. I reconnected with an old friend from post-UNM days, Michael Holmes, and described what I was looking for: a safe place where I could connect with like-minded artists who were supportive and encouraging, even to people whose theatrical muscles had atrophied over the prior ten years like mine had.
"I think Sacred Fools is the place you're looking for, Mike," he said, and invited me to start hanging around the theater, which happened to be mere blocks from my apartment.
I had no idea what I was in for. I volunteered to help the lovely and gifted Tifanie McQueen, another fellow New Mexican, on the set for Forbidden Zone: Live in the 6th Dimension, Michael's stage adaptation of Richard Elfman's cult classic movie. After that, I volunteered to help with more Sacred Fools productions, and then was invited to become a member. I accepted quickly and eagerly.
After that, I helped produce a few mainstage productions and had the time of my life with my friend Jonas Oppenheim on Free $$$. I was giddy: I was creating again! I wrote a well-received serial for Sacred Fools late-night program Serial Killers, called Palimpsest. I was painting, and opened an Etsy shop to sell my work.
It was around this time that my creativity reached a fever-pitch, and I took the ultimate step: I left my job to take a year-long artistic sabbatical. It was this that allowed me to AD for the talented Paul Plunkett and hilarious on the rollicking The Coarse Acting Show, and then my dream project came along.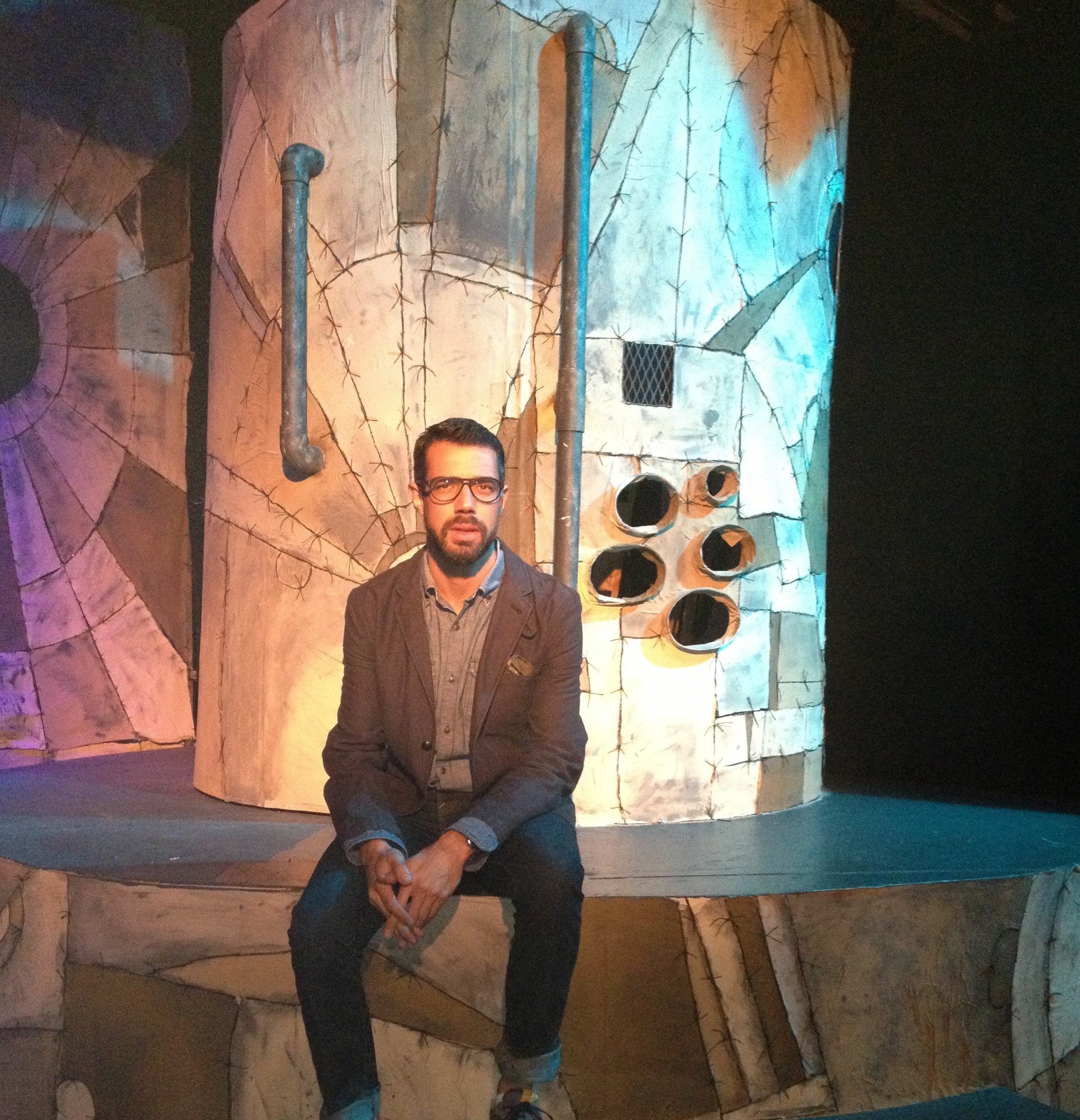 I've been a fan of Neil Gaiman's for as long as I can remember. When Sacred Fools announced that we were going to produce Robert Kauzlaric's adaptation of Neil Gaiman's Neverwhere for our 16th season, directed by Scott Leggett, I was thrilled. But when I was given the chance to flex my set-design muscles for this project, I was overcome. It was only through the hard work and persistence of the entire company of the Fools did we complete the ambitious set.
Portland was already on my radar then, and I was traveling back and forth between there and Los Angeles on a regular basis. I was lucky to be in town the night that Neil Gaiman himself came to see the show. He was complimentary of the production and of my set, and that night remains a bright spot of my Los Angeles theater career.
It's with great sadness that I announce, then, that I am stepping away from membership at Sacred Fools. I was optimistic about how much I would be in Los Angeles after I moved to Portland, but that simply wasn't feasible. It's a hard decision to leave the last vestige of my life in Los Angeles, and at that the happiest, but my future lies here, in the Pacific Northwest.
Sacred Fools has always made amazing work, and now they're finally on the cusp of some well-deserved recognition. Follow them on Facebook to keep up with their success, and if you're in the Los Angeles area, go see a show of theirs. You won't regret it.
I guess in many ways I'm leaving a chosen family…or am I? The friendships will always be there, and as your successes grow, I'll be cheering you on from the sidelines. I love my family, and I miss you guys already.
Fly, you Fools.