Sometimes my brain needs a jump-start. Here are a few things I checked out this week, to fan the flames of my imagination.
1. Made In LA at The Hammer Museum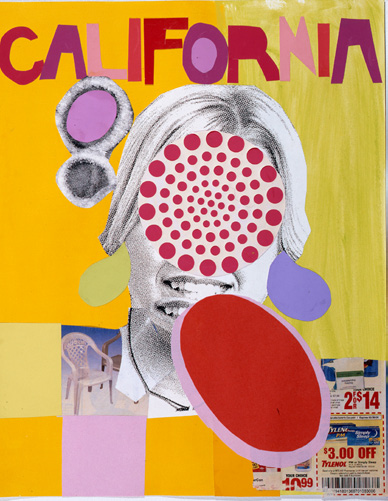 Meg Cranston's California (2006), photo by Jeff Sturges
This was pretty great. Made In LA is what it sounds like: a show of artists living in Los Angeles. There was some cool stuff, including Liz Glynn's Anonymous Needs and Desires, an installation of a huge cabinet of brightly colored drawers, with cast-lead everyday objects that patrons could place in, take out, and manipulate however you want. Another highlight was the app for the show, the Soundmap. You turn it on your phone, drive around, and it plays music curated by local collective DUBLAB. But then you hit a "hotspot", and an artist briefly interrupts to tell you something specific to that area of town that inspired them, or just a random observation. So cool!
2. Playtime (1967) is the French filmmaker Jacques Tati's fourth film, and I want to live in it. I had a good friend tell me about it 10 years ago, but I only got around to watching it this week. Wow. From the sleek, 60's sets (vast, and built just for the film), to minimal dialogue, to multiple clever setpieces, it's just perfect. It's also fun to have on silent in the background at parties. Here's a clip:
3. Charles Bukowski…sheesh. If you live in Los Angeles, and want a time machine to a past that looks eerily like the present, read some Bukowski poetry or prose. This week was my second time reading this particular collection, but the landmarks were more familiar this time. On these hot, shaky days in Los Angeles, you can practically see him stooped over a typewriter somewhere in a cheap Hollywood hotel. I want to be woken up some morning by someone reading the piece "yes yes" to me, please.
4. MOCA was mixed bag this visit. I hopped on the subway and went to Grand Ave first. They have a pretty great show called "The Painting Factory", which covers Warhol's influence on abstract painting. A few standouts like Christopher Wool's massive silkscreens, and Tauba Auerbach's untitled (fold) series of acrylic paintings that looked like silkscreened fabric.
I gotta say, though, I'm always more turned on by the Geffen half of MOCA, and while Ends of the Earth was just okay, Cai Guo-Qiang's Sky Ladder exhibit is awesome! He's an artist who was the Director of Special and Visual Effects at the 2008 Beijing Olympics Opening Ceremonies, and his "Explosion Art" featured in this show is way cool. Here's the remnant of one of the pieces, Mystery Circle, burned into the side of the building itself: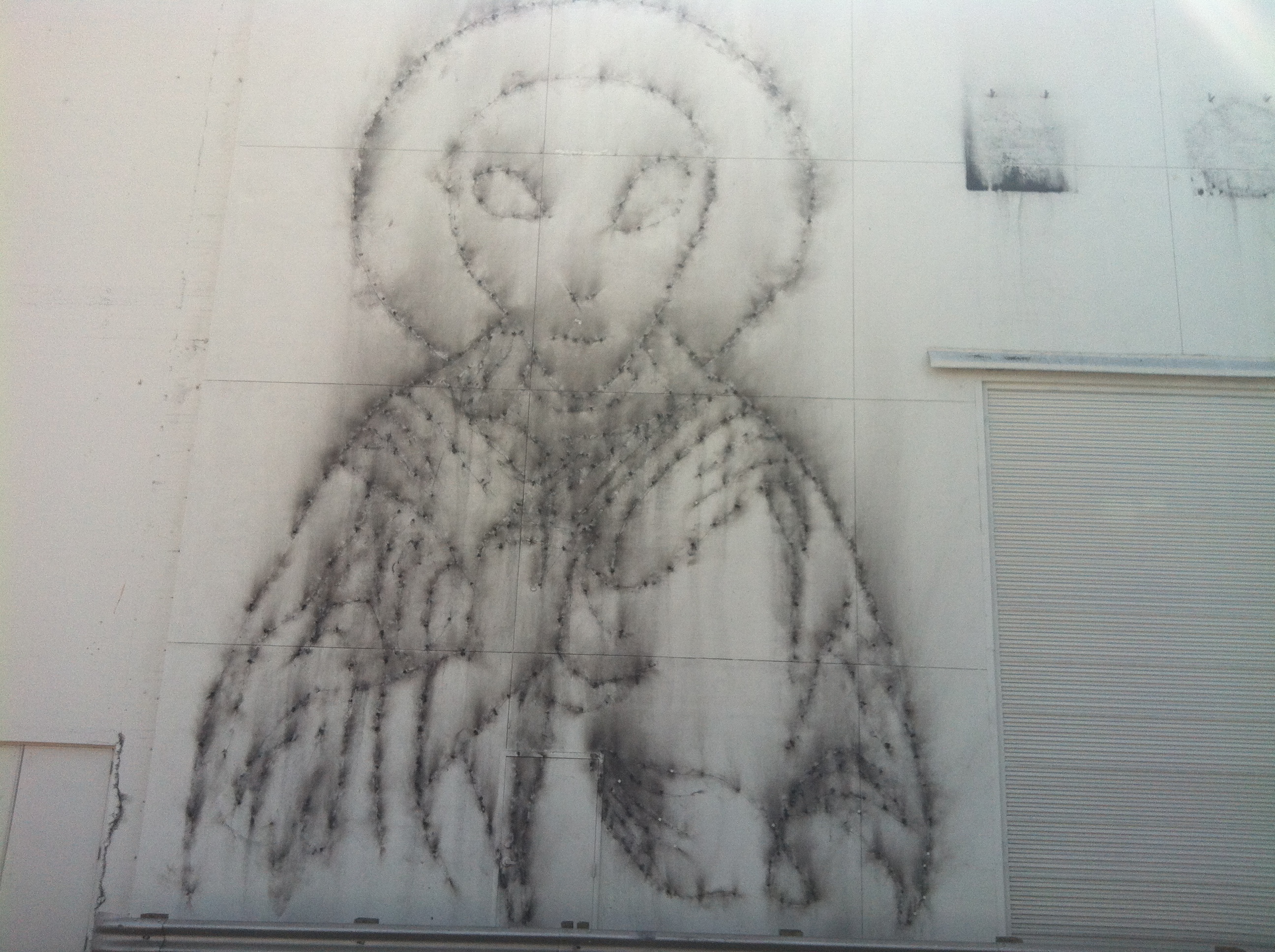 Here's how he made that:
PS- It worked! Now I'm working on a new painting, and I solved a "block" I had with a set design. What do you do when you are stuck?