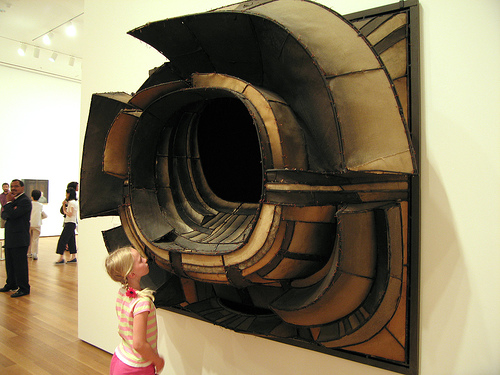 Wow, what a busy month August has been! If it felt like a permanent vacation before, it sure doesn't now. I'm in the "building my portfolio" stage at the moment, so I'm taking on a lot of projects, but I'm also saying "no" to a few things that I wish I didn't have to.
I'm usually not a fan of listing projects like this, it doesn't sound very…humble. "Humblebrag, anyone?" But seriously, people have been asking a lot about what I have coming up, so for those who are curious, here's the rundown of what I said "yes" to:
I'm going to Assistant-Direct The Coarse Acting Show, written by Michael Green, directed by Paul Plunkett (who also wrote a segment for this production), at Sacred Fools Theater. The theater is my homebase, and Paul is going to be great to work with.
A couple of my paintings are being carried at The Juicy Leaf in Venice, on Abbot-Kinney! The store is a gallery/gift-shop concept, that's eclectic and sophisticated at the same time. The team there is enthusiastic and smart, and I'm happy to have my work shown there.
An announcement: I'm going to be designing the set of Neil Gaiman's Neverwhere, also at Sacred Fools Theater, in the spring of 2013! It's a darkly humorous story that takes place in a magical underground parallel to London. I plan to take much inspiration form the metal and canvas artwork of Lee Bontecou; an image of her artwork is at the top of this post, and here's a video from MoMA:
Ok, a little out of orderchronologically, but just as important, I'm producing the remount of The Magic Bullet Theory, a play by Terry Tocantins and Alex Zola. It's a wry and irreverent take on the conspiracy theories surrounding the JFK assassination. Originally produced at Sacred Fools earlier this year, the remount opens on November 8th at the Matrix Theater.
I'm designing the set and costumes for Watson And The Dark Art of Harry Houdini in the summer of 2013, again for Sacred Fools. I'm excited to work with the director, Jaime Robledo, whose talent and imagination I admire greatly.The overall team is shaping up to be strong, and I'm honored to be included in a team of such artists.
Last, the pictures the lovely Shaela Cook took a couple of weeks ago turned out great! I'll be pretty excited to share the project they were for on this week, so come back here on Wednesday, August 29th, or to my Facebook page to see the news.
What do they say? "It's better to be too busy than not busy enough"…I'll take it. More to come, and I'll keep you posted!