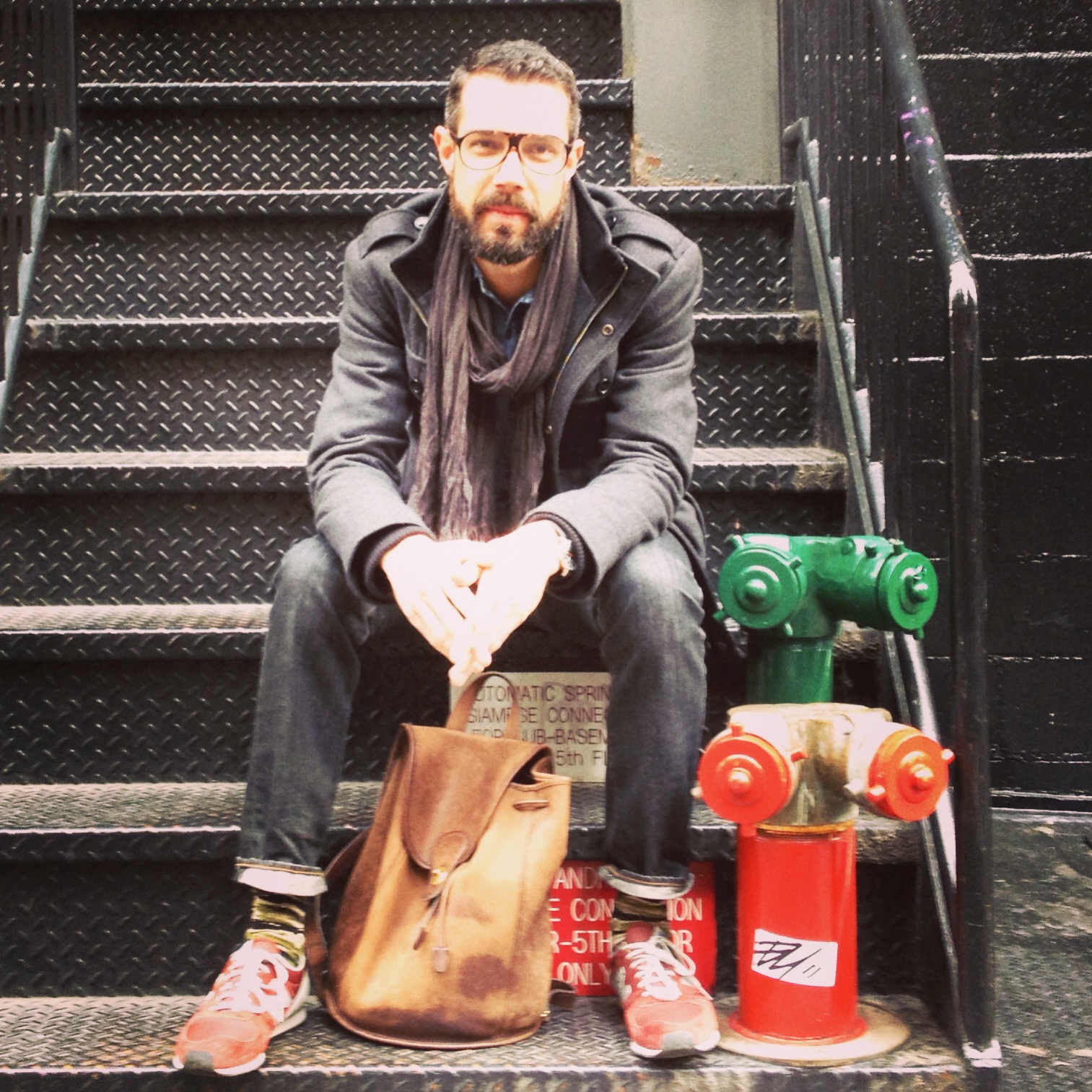 Breathless with the cold, eager eyes open to everything around me: this was a trip I was looking forward to…it's my third visit in a little over a year. In between seeing friends I hadn't seen in a long time (and in the case of my very first boyfriend, I hadn't see him in 20 years!), and making new ones (Nina Robinson's photography is awesome), I got time to check out some inspiring art that fueled my own brain's creative juices…and yes, handed out more than few of those crazy business cards. Saw stuff that you should check out too. Except in one case, I tried to pick longer-running stuff to include here so by the time you read this, it isn't over already. So away we go:1) Tenement Museum. I took one of several available guided tours in this former tenement building at 97 Orchard Street, built in 1863. It's recently been converted into a museum that highlights the early immigrant experience. My tour, the one-hour Irish Outsiders tour, highlighted the struggle of the Moore family. It's a time machine into an experience totally different and oddly familiar, and I'm sure everyone's experience is a good as their tour guide: mine was charming and informative. Hearing great stuff about the new Shop Life tour, too. Ongoing.
2) The Soho Rep Production of Nature Theater of Oklahoma's "Life And Times", parts 1-4, at the Public Theater. Wow: heartbreaking, mesmerizing and infinitely charming. This sequence follows the narrative of one person, Kristin Worrall, from her earliest memories through adolescence. I saw #2, which was from around 4th through 8th grade. I don't want to give away anything, but what stayed with me was how universal our adolescent experiences are. Ends February 2nd. So like, when you read this IT'S OVER. Go see it if they extend or revive.
3) Culinary art counts too: "Been livin' most our lives, livin' in a foodie paradise." Holy crap, I've never had such good meals traveling as I have on this trip. I'm big on great food and great service, but not a food critic, so I won't go into detail about the individual dishes. BUT, when you're in town, check out: Joseph Leonard (truly, the standout of the group), Odeon, Dino, Otto, wander around Eataly, and brave the tourists at Katz's Delicatessen. I did and was rewarded with the best pastrami Reuben in all my life…and I hate beef. So there's that. Those places are listed in descending order of amazingness, but there wasn't a bad meal in the bunch. Uh, ongoing.
4) NYC 1993: Experimental Jet Set, Trash And No Star at The New Museum. This exhibit is like a time capsule of the art in New York in 1993, a seminal year for new and emerging artists on the East Coast. While they're gearing up for the other galleries in the museum to open, I caught what they've installed so far. In particular, Nari Ward's huge installation of Amazing Grace is dense and moving: 310 abandoned strollers collected from the streets of the artist's neighborhood, and Mahalia Jackson's "Amazing Grace" playing in the background. Previewing now, and full exhibit opens 2/13/13. Runs through 4/21/13.
Also, it'll be over by the time you read this, but Walking, Dragging, Drifting deserves an honorable mention. I stared at artist Paulo Nazareth's flip-flops for like 15 minutes and almost started crying. Reminds me of my own current journey. We all wander, we are all searching for answers to things that don't make sense.
Special shout-out to the fellas at 264 Tailor Shop for helping a brother (without cash on hand) out in a sartorial emergency. They don't have a website, but they're in the LES, at 264 Broome St, (212)274-0273. Guys, you have something in the mail comin' to ya.
Watch this space for another city next month. I AM RUNNING FROM MY PAIN AND YOU REAP THE BENEFITS!