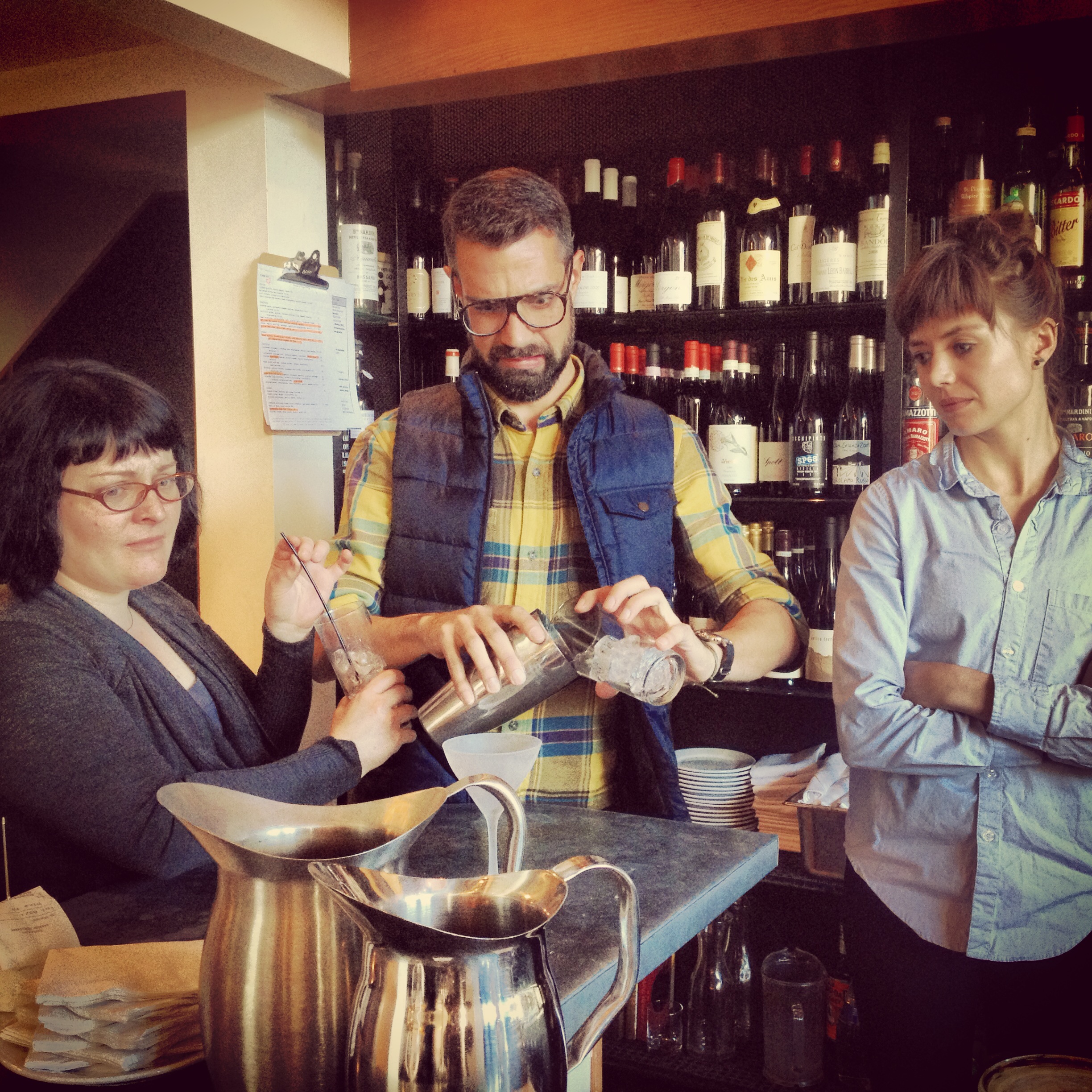 "Two roads diverged in a wood"…no, that's not the quote I'm trying to remember. "Life moves pretty fast; you don't stop and look around once in awhile you could miss it." Yup, that's the one. Thanks Ferris.
I spent the last week exploring Portland, Oregon, for the first time. I fell in love with the city, as I had a suspicion I would. I met a lot of really wonderful people, reconnected with a crap-ton of old friends, conquered formerly-debilitating fears, and almost sliced people's fingers off when I gave them my business card. The life-changing consequences of all this love are at the end of this post.
1) Summer in Winter! I had a blast creating art with my friend Summer Olsson (Google her)…she's truly a fun, talented, smart person to create art with! (UPDATE: This was pretty much our soundtrack the entire visit). One brainstorm of ours was to create the characters of Fern and Clyde, two clowns moving to Portland. With the skilled photography of Aaron Warren, we dressed and painted our faces, and created a story in photos and a 6-second Vine clip that tells their story. Follow me on Facebook to get the whole story, released on Wednesdays and Saturdays!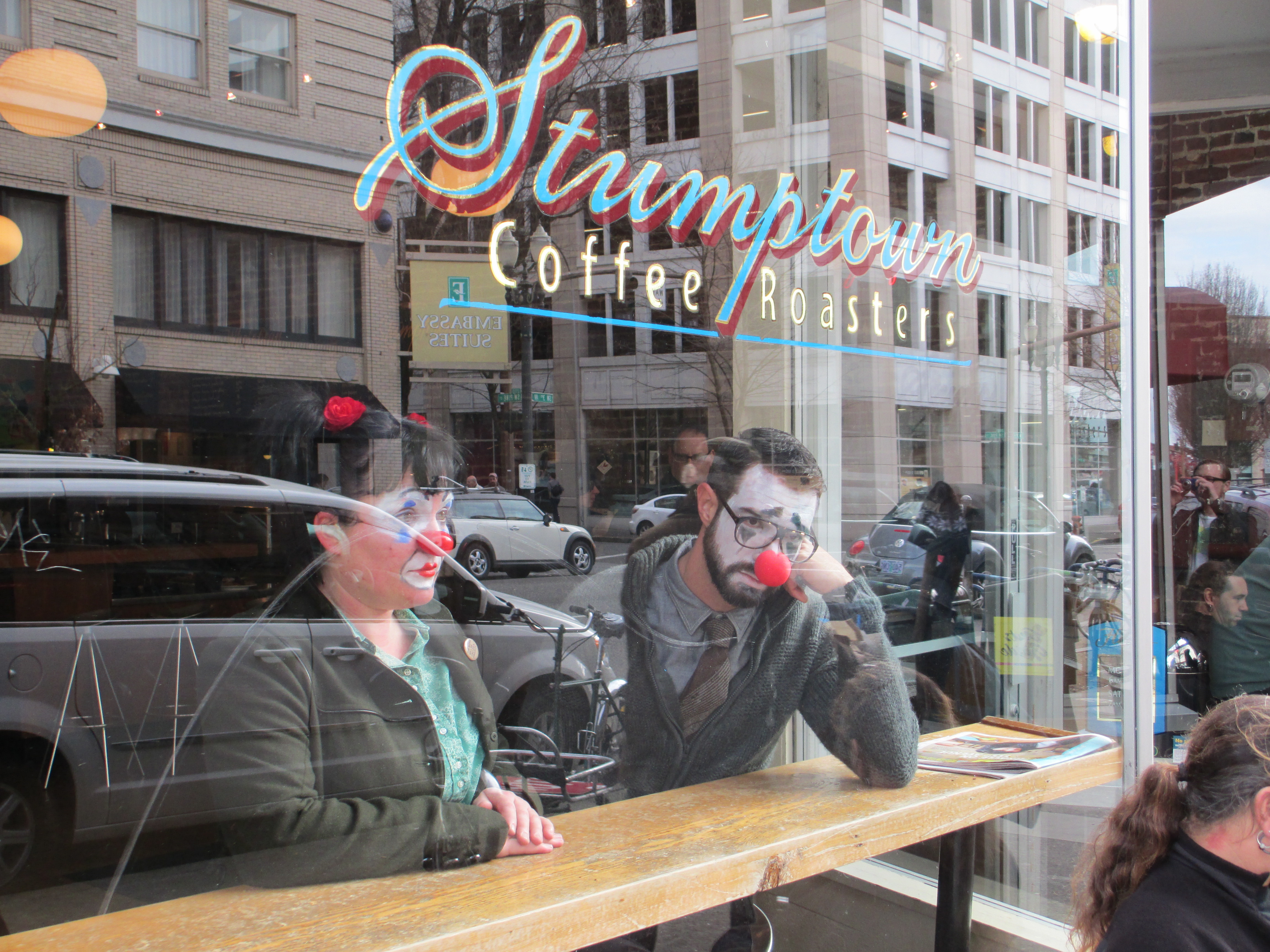 I've never done this before, worn clown makeup…it was strangely freeing, being anonymous. While we were walking around downtown in full clown regalia, Evan of the fashion blog Evan Has Dry Boots grabbed me for an impromptu photo shoot. Check out his blog; pretty great stuff. He ended up not using the pics, and I can't say I blame him, ha!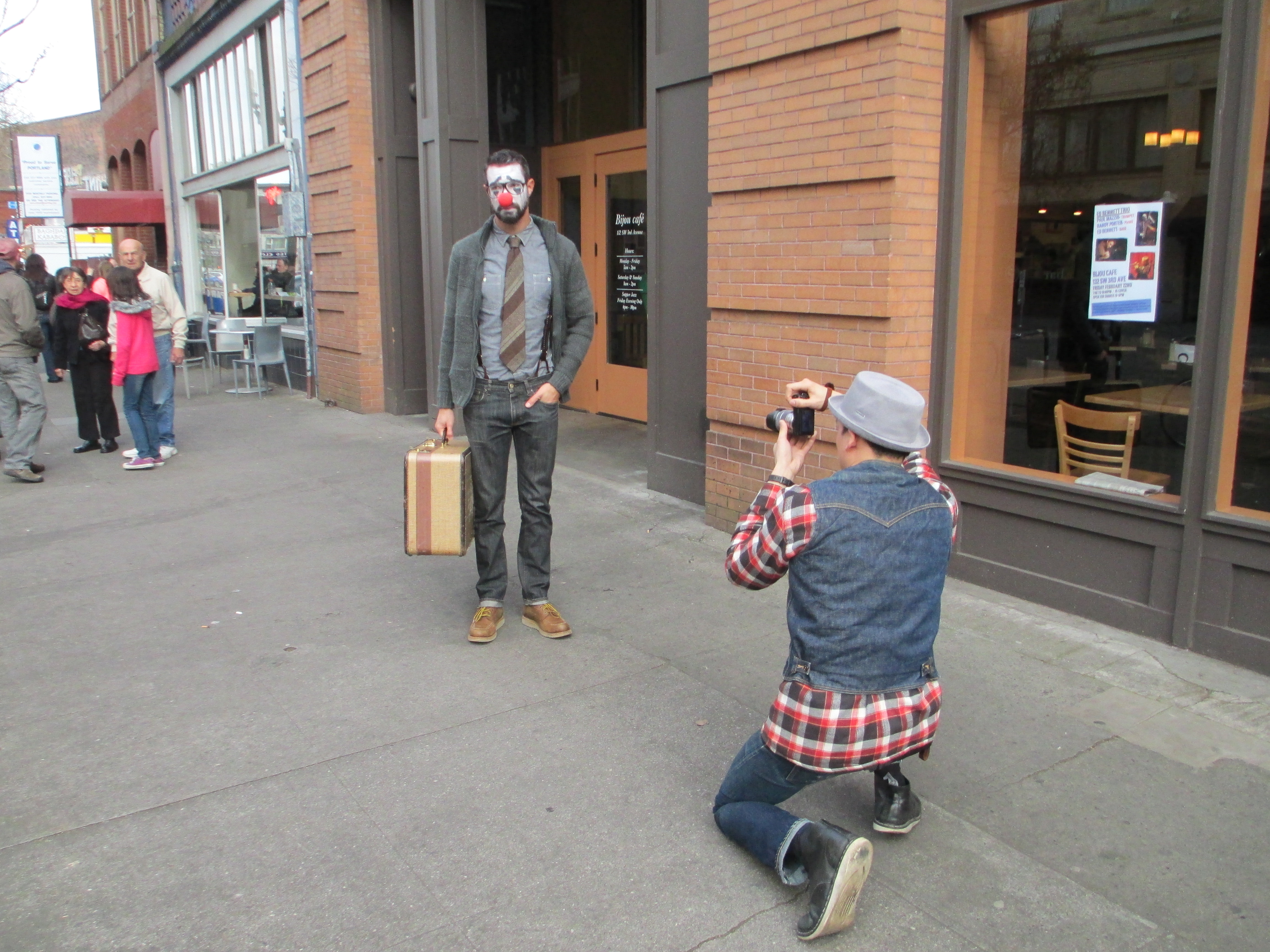 2) Carrie Mae Weems:Three Decades of Photography and Video at the Portland Art Museum (PAM). Ms. Weems was born and raised in Portland, Oregon. Her art, primarily grounded in photography, delves into issues of race and class. Part of the appeal of this retrospective was the lack of foreknowledge about her work going into it…if you don't know her photography, you should. Really, inspiring/disturbing/moving subject matter. Runs through May 19, 2013.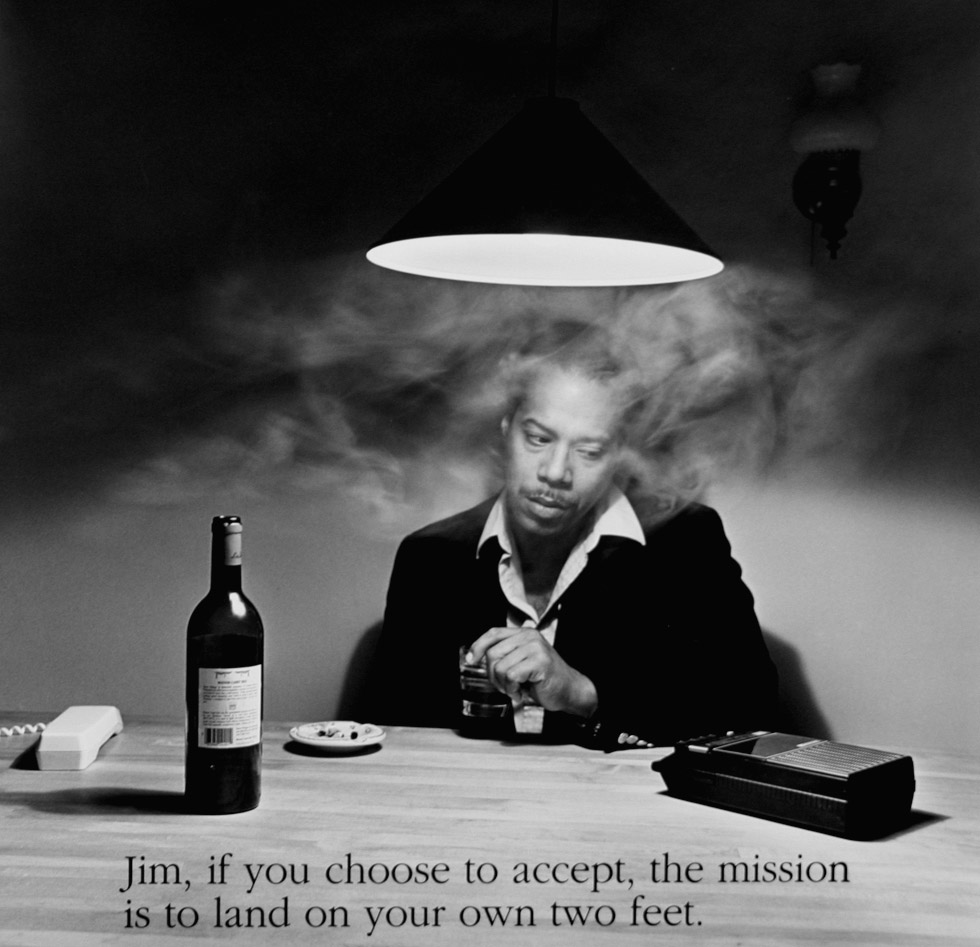 3) THIS ENTIRE CITY. Ok, yeah, that might seem like a cop out, but it's not. It's a very relaxed city that has an artistic, eclectic culture. The people in it are friendly and sincere. THE FOOD IS AMAZING. It reminds me of a city-sized version of my favorite neighborhoods in Los Angeles: Los Feliz, Silverlake. It just felt so conducive to creating and collaborating, and I'm eager to see what else it brings out of me on my next visit, which will be very soon.
4) Again, back to PAM. This time it's their ObjectStories series. This exhibit encourages people to bring in an object of their choosing, and capture in an audio recording and still pictures, what it means to them. As I didn't bring a lot of sentimental objects with me, I chose the only significant one that I did bring: the prototype of my business cards. It really represents my choice to leave what was comfortable and familiar, and "jump off that bridge" into the unknown. I'll post the link once they edit my "interview".
Which brings us to this: I've decided to make Portland my home base for now. Don't get me wrong, I have important projects coming up in Los Angeles that I'm fully committed to. I'll always keep my awesome pad in LA for when I need to take a break from the clouds and rain. And I'm always going to come back to do more theatrical design and directing projects! Those of you who have followed the blog closely know that I've been processing some pretty intense stuff lately, and it's affecting my journey, and my art. In the last couple of months I've started going to a gym (I KNOW), smoked weed a few times for the first time in my life (I KNOW), jumped off a bridge into a gorge (HOLY CRAP). I like what I am changing into. Yes, there are a couple of y'all who I need to check in with to make sure I'm moving for the right reasons (long, boring story. If you're not one of the half-dozen people who know, please don't ask, because I won't tell you). Since this blog is about people's journeys from lives that make them unhappy, to living a life that fulfills them, me resolving this stuff is the number one priority on my list.
Although I will always love Los Angeles, and will miss my friends there, I need to be somewhere softer, kinder than LA right now. I need to finish the book I've been writing. I need to be in a place I can dress up as a clown and walk around downtown for two hours, and not have people bat an eye.
Yeah, I'm home. And for the first time in a few months, I think I'm going to be okay.